Jenney and Robert brought Peyton into my Houston baby photographer studio for a sitter session. Then, we headed to an outdoor location with some of the props that I love from the studio. Peyton's parents say that she absolutely loves the wind, so it's difficult to photograph her at home. She'll wave to passing cars and people as well as become easily distracted and curious about noises, leaves and rocks. I adore this kid!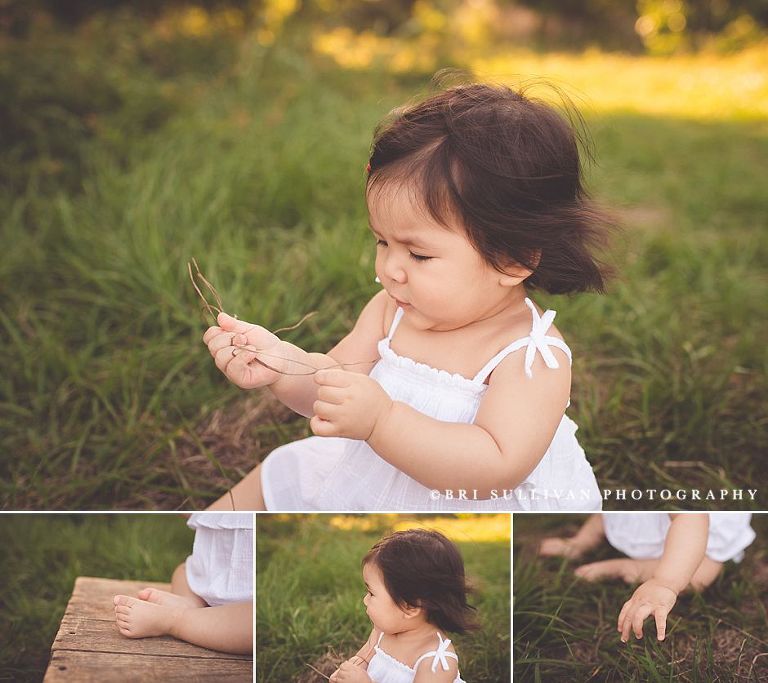 I saw firsthand how she loves the wind. Every time she felt a breeze, she closed her eyes and let it wash over her. It was incredibly sweet. Her parents say she loves music and dancing, and she has great dancing hands. She's more playful as each day passes. She's ticklish and a bit of a jokester. I love to see how their personalities develop at such an early age.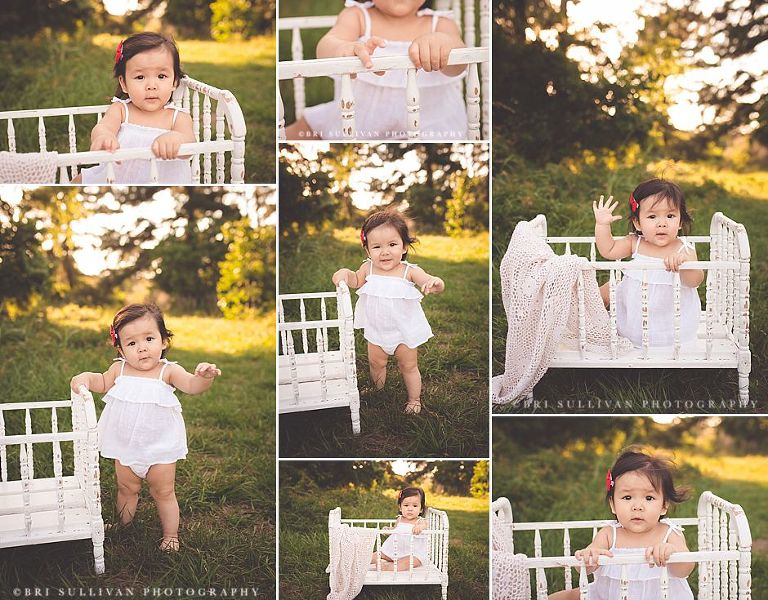 Peyton's simple, white outfit was such a joy to photograph that I bought a few sizes to keep in my Houston baby photographer studio. It's a white gauze-like fabric that moves in the breeze.
It was such fun to see how Peyton interacts with Mom and Dad. She's a daddy's girl as well as a mama's girl. Each time she looked at her parents her face just glowed happily. It's always heartwarming to see so much love in my baby photographer studio on a daily basis.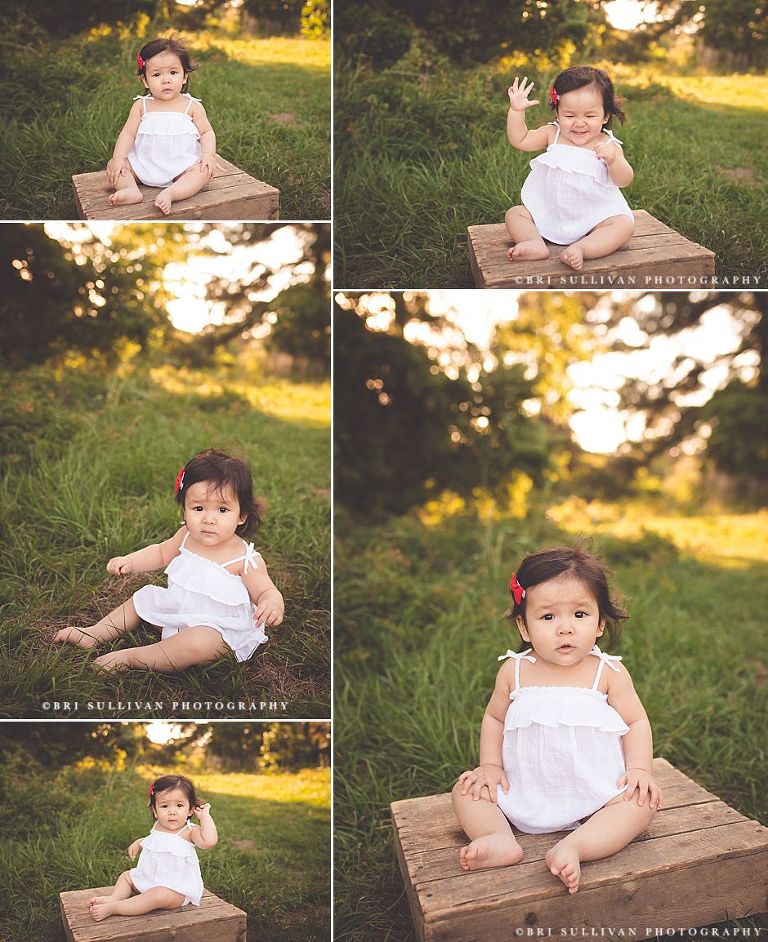 Whether she was sitting inside the vintage crib, standing outside of it or sitting alone on the ground, her face was so expressive. I loved everything about this session, and I wouldn't be able to pick one favorite out of all the images I captured of little Peyton. And, I don't envy her parent's dilemma of having to pick a photograph to add to the family room wall. I had such a good time photographing this little girl, and I look forward to seeing her again in the studio one day very soon.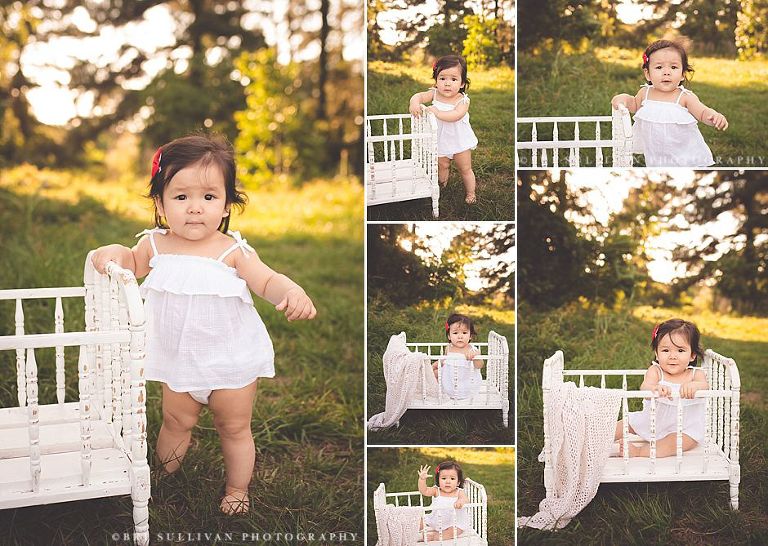 Our style of photography is fresh, light and pure. We want to give my clients exactly what we would want on my own walls at home. We like to freeze time and photograph natural moments in a simple and organic way, to ensure that the entire focus of the image is on the baby and that the images won't date, or go hugely out of fashion and give you memories that are freezing time.
All our session are done in our Old Town Spring, Texas studio. We specialize in newborn photography performing over 300 newborn sessions each year. We always, put the safety of your little one first by always having a dedicated assistant/spotter at every newborn session. Who's only job is to ensure your newborn is safe and secure during their session with us.
We also offer professional prints, canvases, metal prints and custom wood photo blocks at competitive pricing with local department stores. We do this because we want all our clients to have affordable professional products at their fingertips. Also, if you book your newborn session with us, we will always give you a 10% discount on any future session with us!
Bri Sullivan is a professional Houston Baby photographer. She specializes in maternity, newborn, cake smash and baby photography in Houston and surrounding areas including but not limited to Old Town Spring, Spring, Tomball, Cypress, Magnolia, Conroe, The Woodlands, Pearland, Sugarland, Montgomery County and Harris County. 
follow us on:   Facebook, G+, VK, Stumble upon, Tumbler, Linkein, you pic
ga('create', 'UA-51803845-1', 'auto'); ga('send', 'pageview');