A little cutie named Michael was brought into my Houston baby photographer studio for his first modeling gig. He was just 8 days new at the time of his shoot. He was born on July 26th and weighed 7 pounds 8 ounces.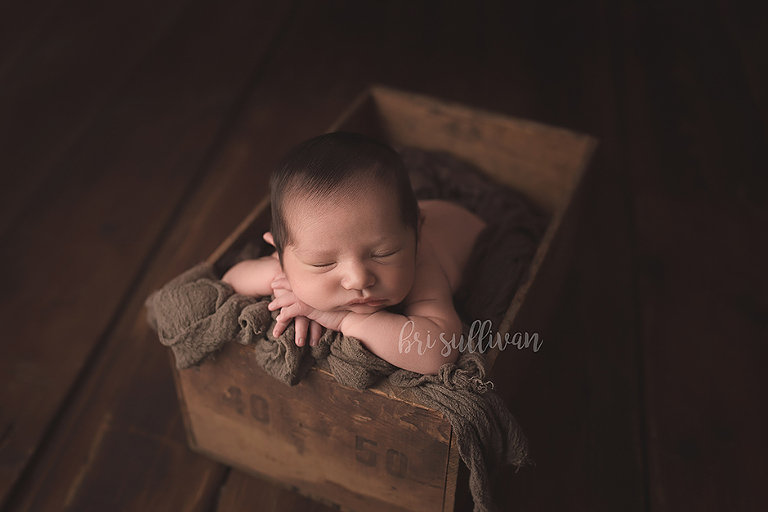 Michael's parents, Michael and Claudia, began dating after working part-time at the same bank in 2007. They finished school in 2012. After 7 years together, they were married and bought their first home in 2014. Now, they have little Michael in their lives.
The couple chose blue in his nursery and it also has crisp white that reminds them of a baby's pure nature. It sounds like a beautiful color scheme for the nursery with bits of neutral creams mixed in too.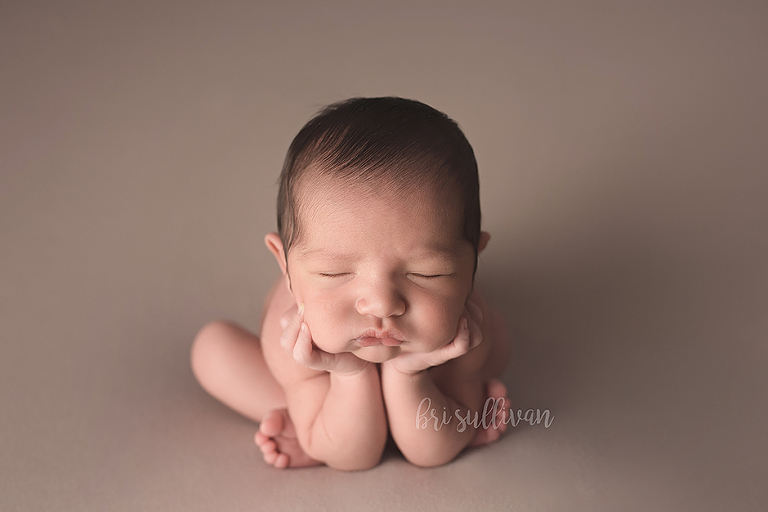 One of my favorite poses for little Michael is the froggy pose where his little cheeks and lips were propped on his hands. It was just too cute for words and incredibly precious. In the next pose, he looks relaxed and content too. This little guy was such a delight.
The prop shot with the brown layered texture was another of my favorites from this newborn photography session.The textured material from Red Owl Props is so soft, but it also photographs so well against baby's skin.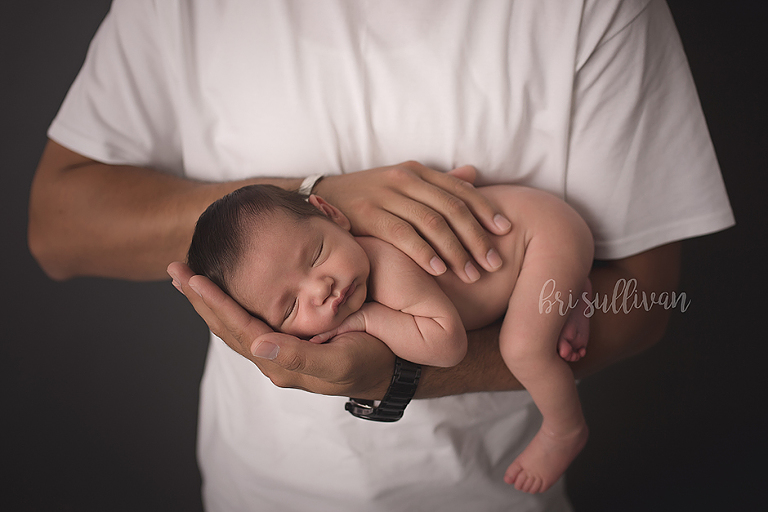 I love how baby Michael was curled on his dad's arm. He looked incredibly tiny and sweet cradled with his father's hand wrapped protectively around him. Therefore, it's hard to choose a favorite from so many great shots, but that edges out the others.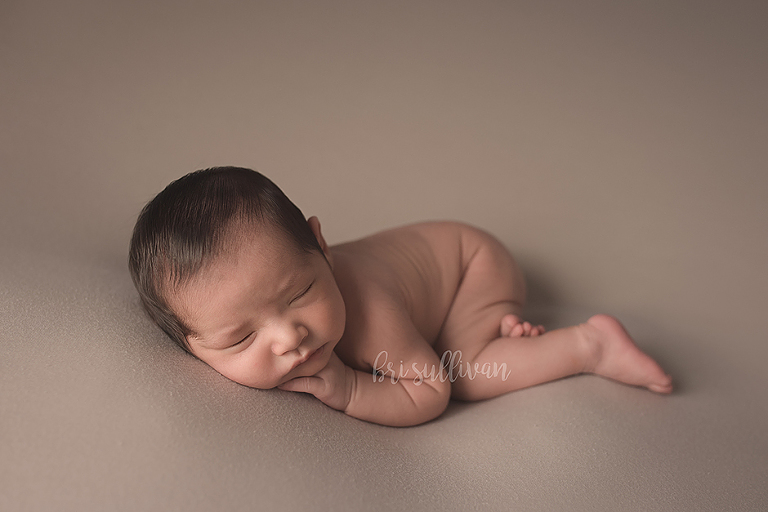 It was great to have this little guy and his family in my Houston baby photographer studio. Michael was such a content baby, and I wish this family the best of luck in the future. I hope to see them again at some of Michael's milestone moments.
Bri Sullivan is a professional Houston Baby photographer. She specializes in maternity, newborn, cake smash and baby photography in Houston and surrounding areas including but not limited to Old Town Spring, Spring, Tomball, Cypress, Magnolia, Conroe, The Woodlands, Pearland, Sugarland, Montgomery County and Harris County. 
follow us on:   Facebook, G+, VK, Stumble upon, Tumbler, Linkein, you pic
ga('create', 'UA-51803845-1', 'auto'); ga('send', 'pageview');