Bri Sullivan is Houston Maternity  that specializes in Maternity and Newborn Photography. On the day of your outdoor or studio maternity session we want you to be comfortable and relaxed.  You should wear one of you favorite maternity dresses that has a relaxed fit and med tone colors. The studio does keeps maternity dresses for you to borrow for your session. Please let me know if there is something you'd like to use. We will set up a time for you to stop by the studio to try them on. Please find my maternity dresses:
Dress A:  You can open the front to expose your belly or you can close it up if you don't want your belly to show! One size fits all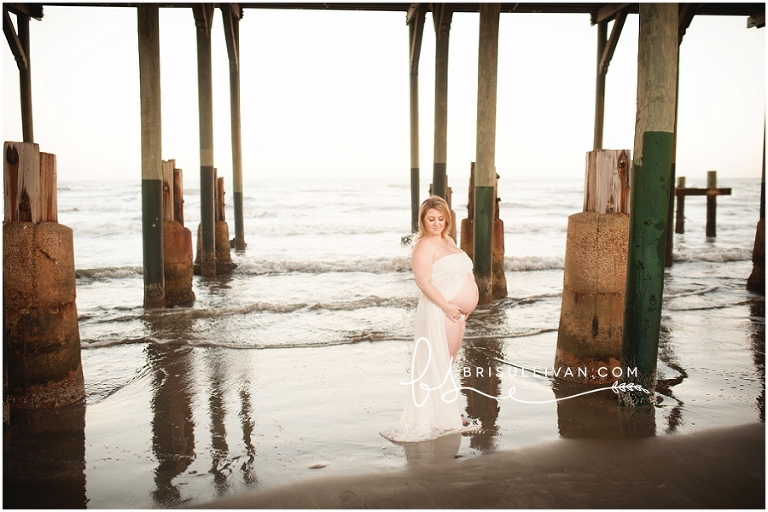 Dress B (ivory lace dress): For the dress below, you need to have on a tight cami (chest to at least thigh) because it is completely see though lace from top to bottom! It is a size small!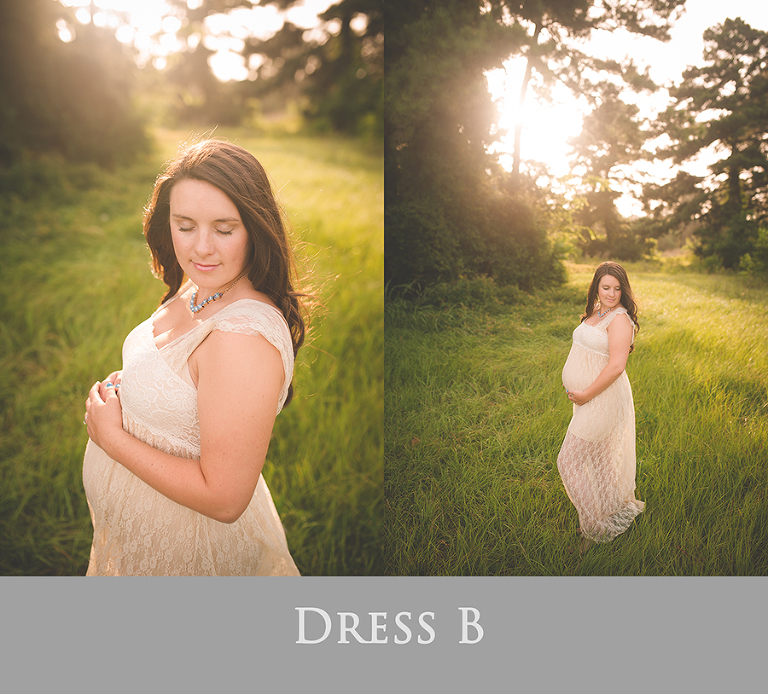 Dress C (white cotton dress below): This gown requires no undergarments and is one size fits all! 
Dress D (blue mermaid dress): For this gown, no undies is highly recommended because it fits tight all the way through. Size small
Dress E & F: both dresses are size medium and fit very try to size!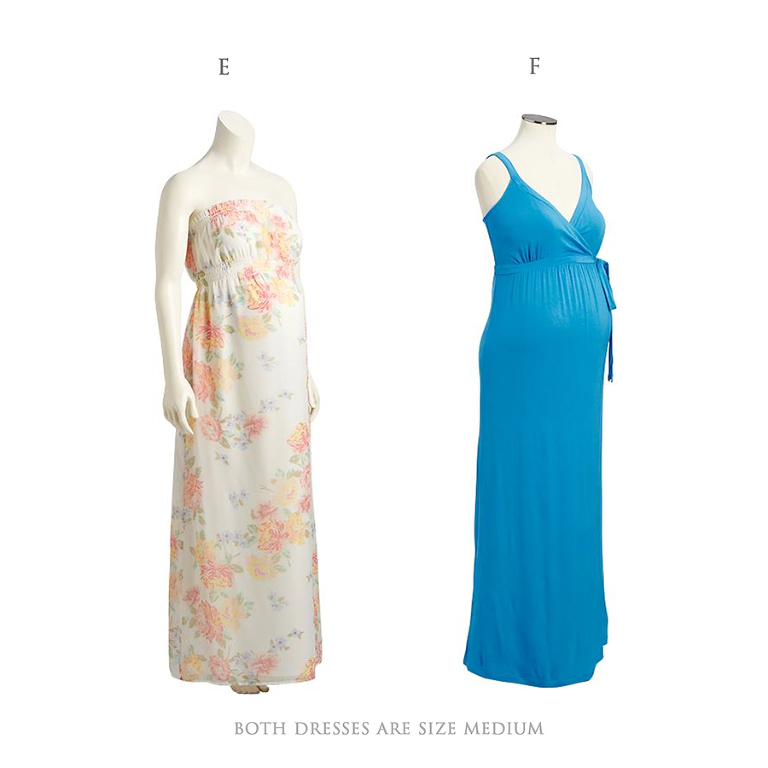 Dress G: this gorgeous Free People dress is one of my favs! It is ONE SIZE FITS ALL and has an open back. No bra or undies are needed for this dress!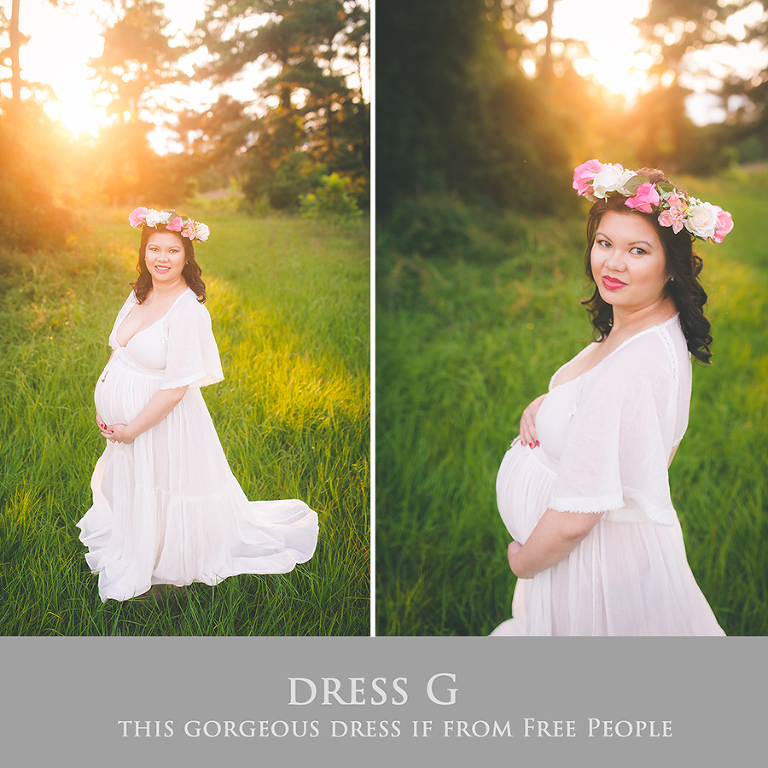 Dress H: Be sure to read about this dress below the image! It's very small and fits better if your cup size is a B or smaller
Dress J: This dress is a size Small but can easily be cinched in the back to make it fit! The back part of the dress is all elastic, so there is a lot of give!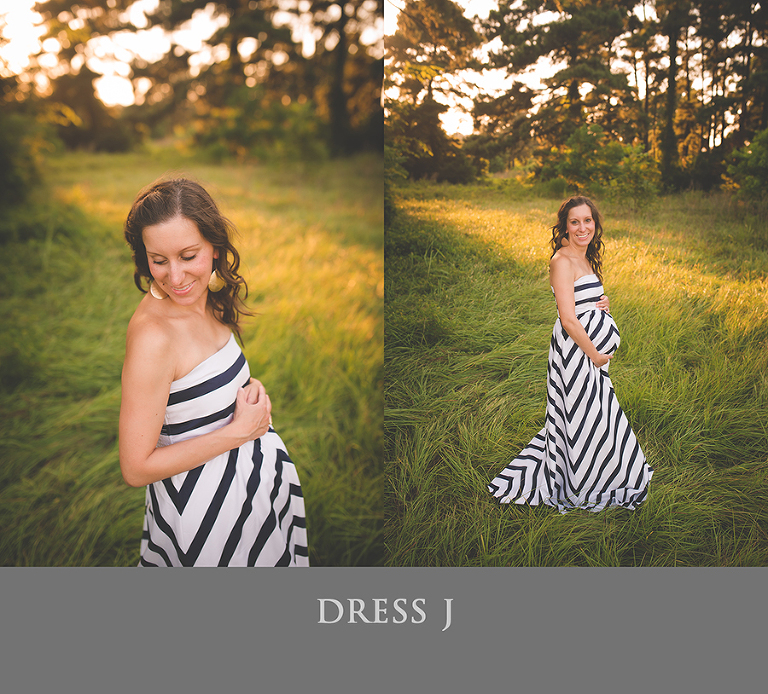 Dress K –  A Sew Trendy gown and made from super stretchy jersey knit fabric, so it will fit as a large, medium or small. The client in the dress is a size medium.

Bri Sullivan is a professional Houston Maternity photographer. She specializes in maternity, newborn, cake smash and baby photography in Houston and surrounding areas including but not limited to Old Town Spring, Spring, Tomball, Cypress, Magnolia, Conroe, The Woodlands, Pearland, Sugarland, Montgomery County and Harris County. Bri offers maternity dresses to borrow for all her maternity sessions. 
follow us on:  Facebook, G+, VK, Stumble upon, Tumbler, Linkedin, you pic
ga('create', 'UA-51803845-1', 'auto'); ga('send', 'pageview');