At 12 days new, little Carter Joseph was brought into my The Woodlands Texas Newborn Photographer studio. I'd met parents, Laura and Lucas, at their maternity session. It was a treat to see them with their new little boy. Born on June 29th, Carter weighed 6 pounds 13 ounces.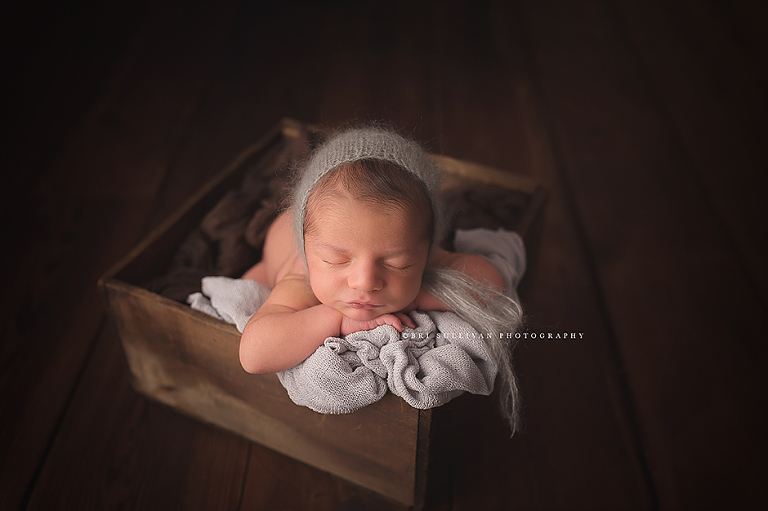 The couple has been together since meeting through mutual friends during Mardi Gras in New Orleans. They've been married for two years, but have been together for five years total.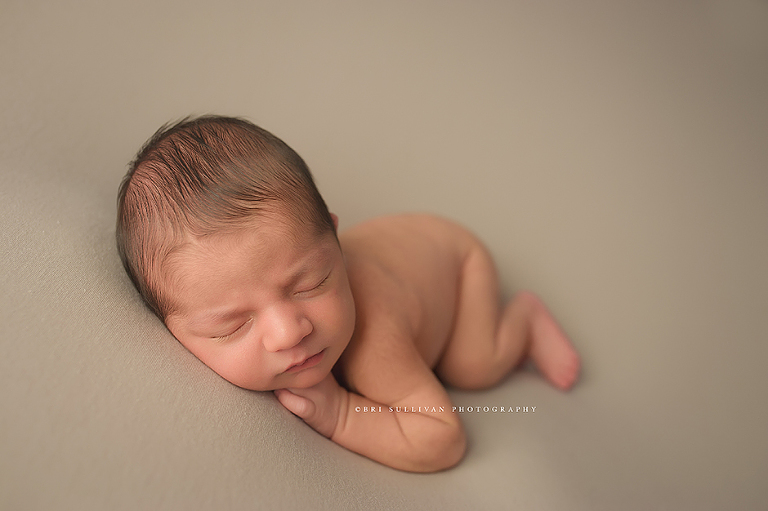 As a The Woodlands Texas Newborn photographer, I like to stick with neutrals for the baby's photographs. The color fits with my style, but it also allows for the baby to be the star of the photos. Laura and Lucas chose neutrals along with a sea foam green accent for their son's nursery.
With the colors of Carter's nursery, the couple should easily be able to add a beautifully-framed image to his room. The neutrals mean they can give them as gifts and set them in other parts of their home. They'll go with any decor.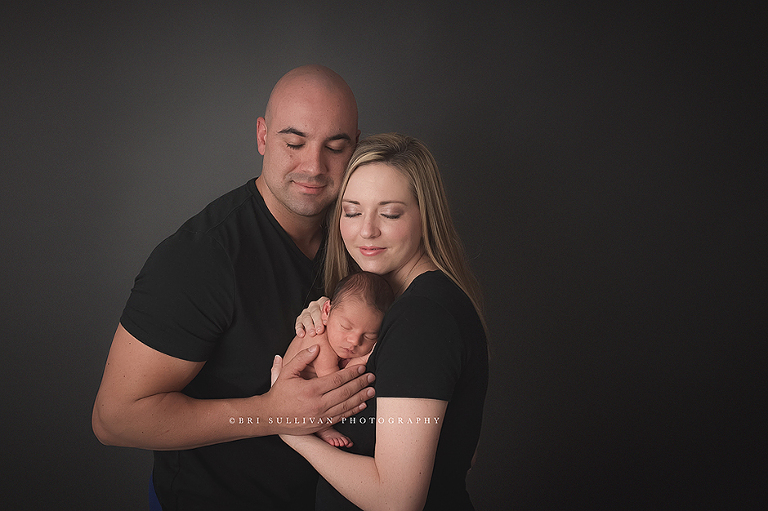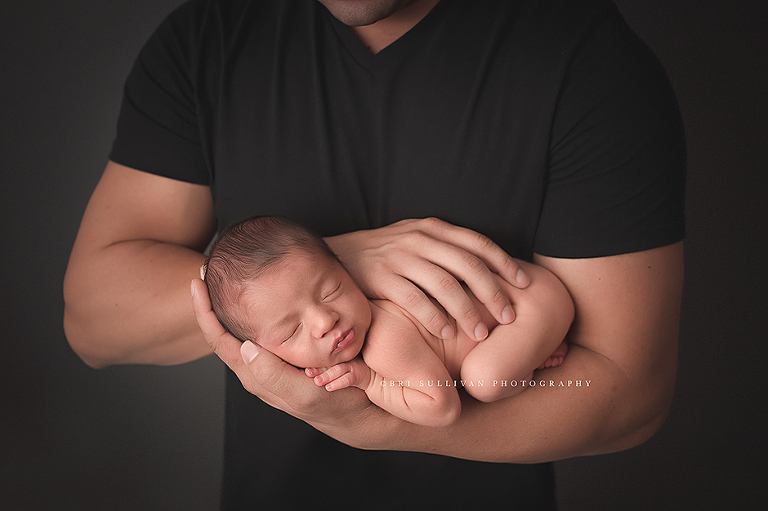 Little Carter was such a doll. He didn't seem tiny until he was held in his parent's arms especially in the pose with his dad. I loved the pose with both parents holding Carter between them. It's such a loving moment captured with their new son. It just makes your heart want to melt.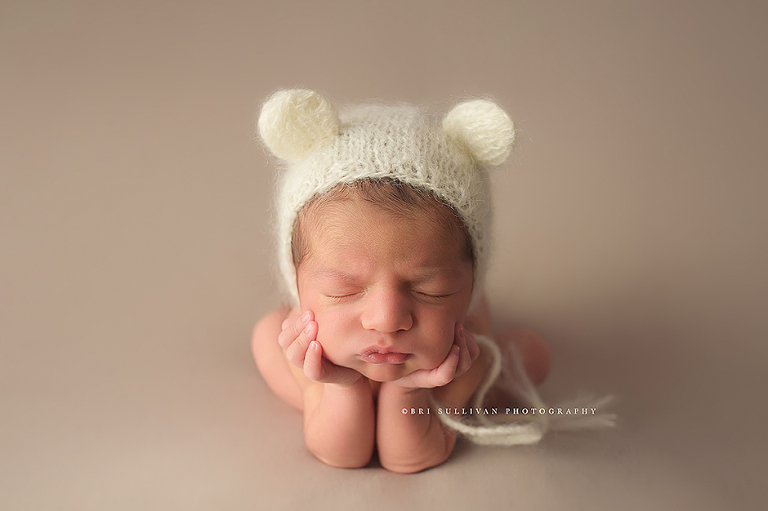 As a The Woodlands newborn photographer, I have favorites in each session. I do love my job! For Carter's session, I adored the shot with him in the knitted bear hat. It was too cute. This is from a new vendor I found recently called Petunia's Handmade Creations. The hat is sure to become one of my favorites. It's soft, fuzzy and incredibly delicate.
It was a delight to be chosen as Carter's baby photographer, and I hope to see them again and capture more memories for this family.
Bri Sullivan is a premier Woodlands Texas Newborn photographer that specializes in maternity, baby, cake smash and newborn photography in Houston and surrounding areas including but not limited to Old Town Spring, Spring, The Woodlands, Tomball, Cypress, Magnolia, Conroe, Pearland, Sugarland, Montgomery County and Harris County.
follow us on: