Prior to this newborn session in my Houston newborn photography studio, Christian and Elizabeth had a maternity shoot, and it was one of my favorites to date. It was an amazing session in the studio. Clients always have the option of having an indoor or outdoor session for their maternity shoots. There's such love between these two. They've known each other for 11 years and haven't gone one day without talking to each other.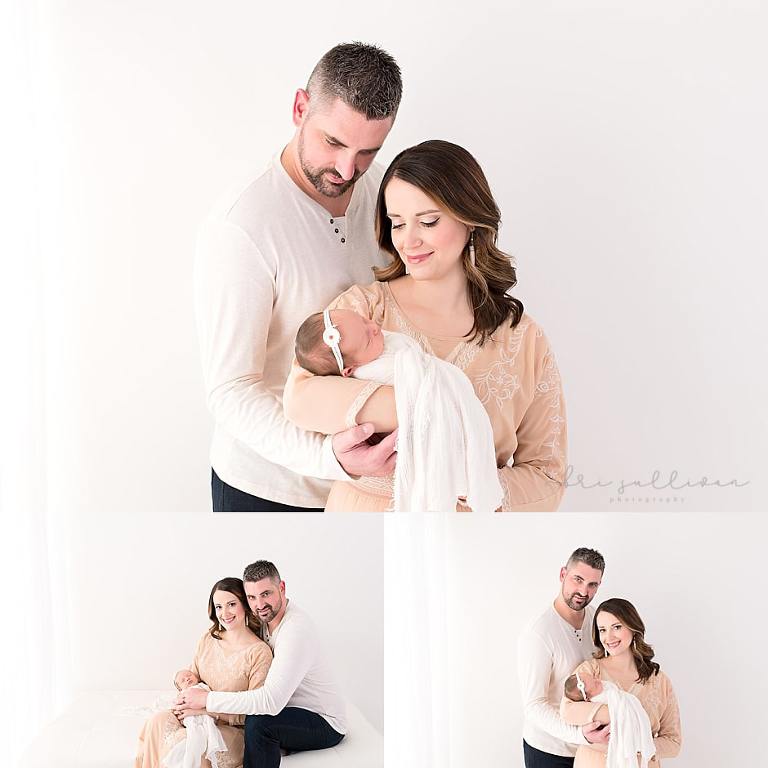 Scarlett Emile was born on October 26, 2017 weighing 7 pounds 4 ounces and measuring 21.25 inches. The family came into the studio when Scarlett was 8 days new. Her parents decided that two Edwardian paintings would be the basis for her color scheme because of their dusty pink. They said they wanted neutrals for her session. I was more than happy to use my white set. I love how clean, innocent and timeless it is.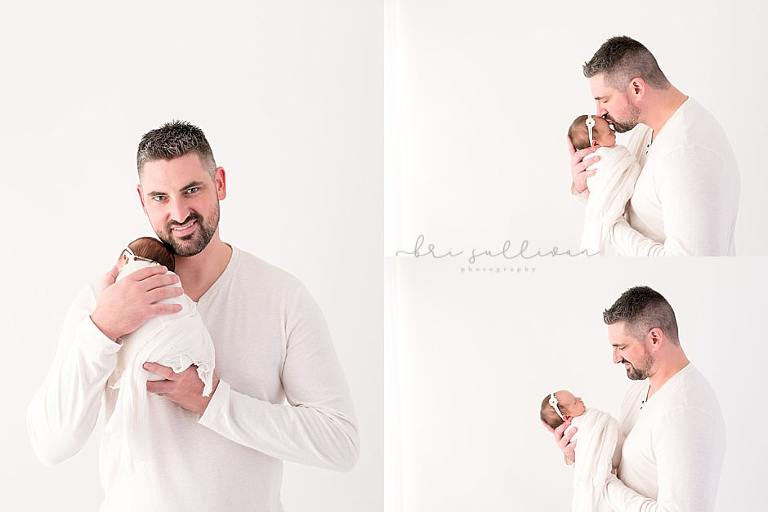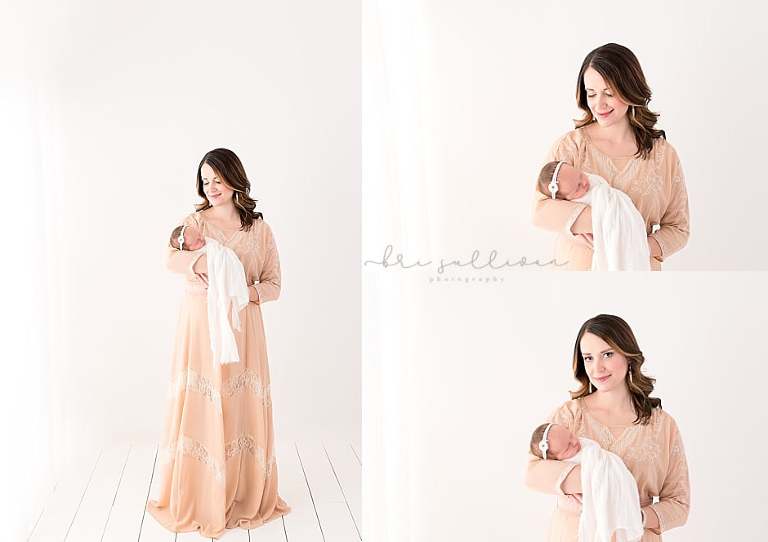 I was able to meet 9-year-old big brother, Cabrin, at the session. He was so good for me. He never complained once during the session and followed all my instructions. Before we started, he did ask how many he had to take. I bet his Mom takes lots of pictures of her handsome son! Mom and Dad say he loves having a baby sister and thinks her faces are hysterical.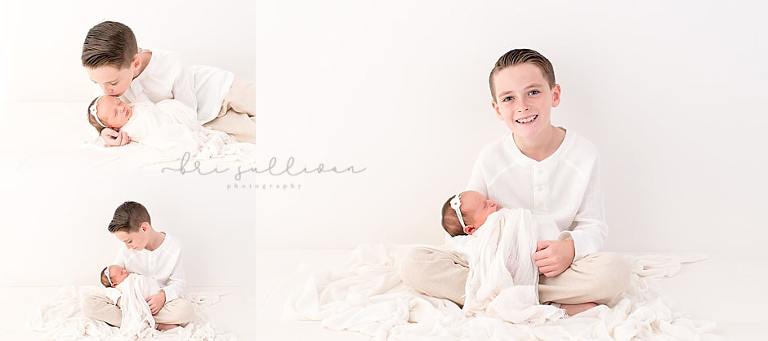 Cabrin borrowed a pair of neutral linen pants from the studio closet while Mom borrowed a stunning gown. The pants were from Zara, and they're so soft and comfortable. Everything about Mom's dress was gorgeous from the color to the lace to the texture. It's why they are part of the studio's wardrobe.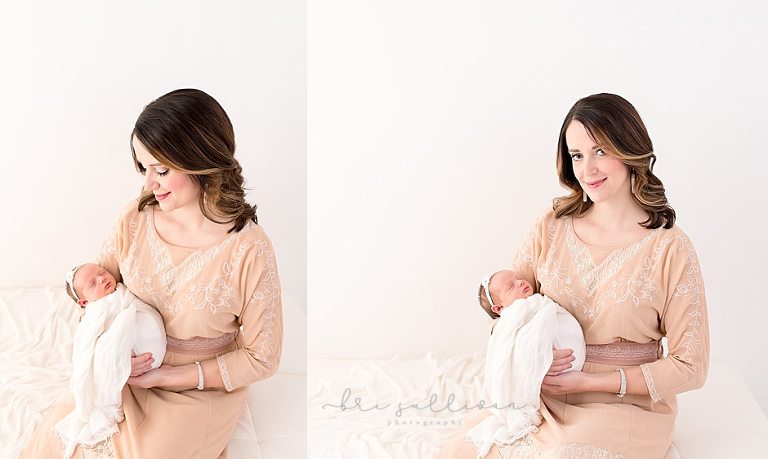 This session in the Houston newborn photography studio was great from start to finish. Little Scarlett is such a baby doll, and it was a pleasure to finally meet her! The family did a great job in front of the camera, and I couldn't have been happier with the results. I believe they'll love the images too.
Bri's Style of Newborn Photography
Bri's style of photography is fresh, light and pure. We like to capture natural moments in a safe, simple and organic way, to ensure that the entire focus of the image is on the baby newborn and that the images won't date, or go hugely out of fashion. To see some of Bri's latest sessions, please visit her blog page and portfolio page. 
Bri Sullivan is a Professional Houston Newborn Photographer.
Bri specializes in family, baby and newborn photography in Houston, Texas. And, the surrounding Houston areas including but not limited to Old Town Spring, Spring, Tomball, Cypress, Magnolia, Conroe, The Woodlands, Pearland, Sugarland, Montgomery County and Harris County
Visit our websites for more information on newborn photography;
www.cherrystreetpics.com , https://www.cherrystreetpics.com/houston-newborn-photography-pricing/ , www.thewoodlandsnewborn.com
http://bri-sullivan-photography-conroe-newborn-and-baby.business.site/ 
Ranked as one of the Top 75 Maternity Photography Blogs on the web for 2017 by http://blog.feedspot.com/maternity_photography_blogs/
Ranked as one of the BEST Newborn Photographers in Houston in 2016 and 2017 by https://www.expertise.com/tx/houston/newborn-photography
Find us on G+ maps; Houston, The Woodlands, Conroe, Cypress
Follow us on:
Facebook; Bri Sullivan Photography, G+; Bri Sullivan Photography, VK, Stumble upon, Tumbler, LinkedIn, you pic, reddit, Pinerest, myspace, weheartit, Youpic, twitter, IG