It was such a thrill to welcome Molly and her mom into my cake smash photographer studio for her one-year, cake smash portraits. While I love the brand-new babies that come into the studio, there's a special place in my heart for the 1 year sessions.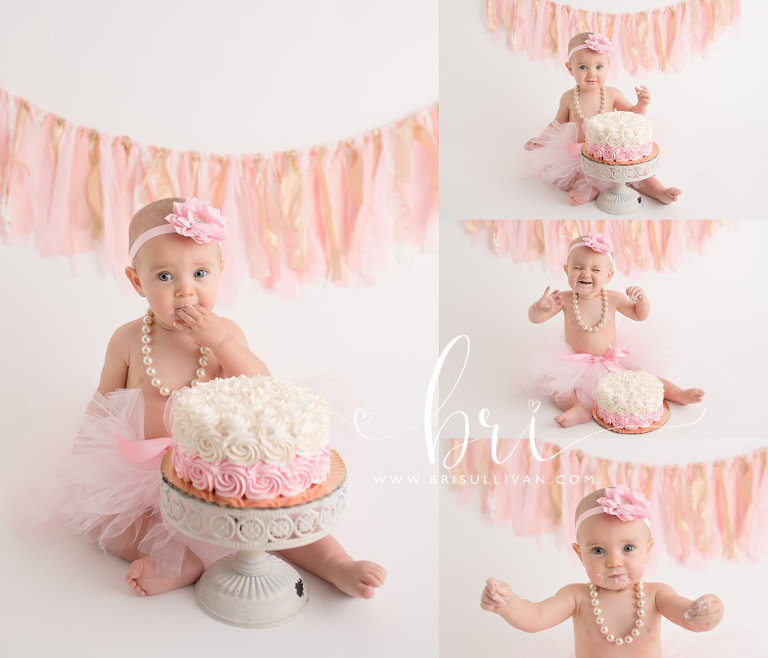 This is the third baby for Bailey and Cody, so they're old pros at keeping baby calm in front of the camera. I didn't expect there to be any problems at all, and I was right.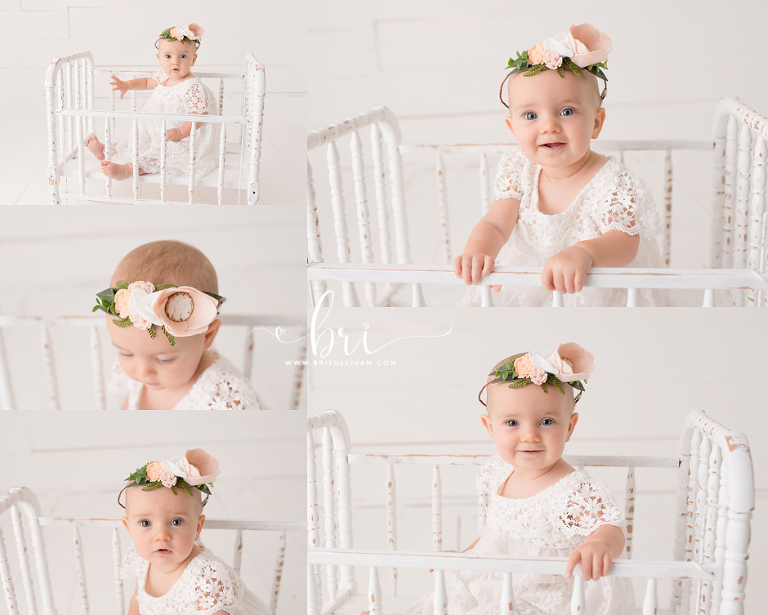 Mom picked an incredible off-white dress for Molly's session. As a cake smash photographer with a certain style, the dress fit right into what I love to photograph. It was simple, clean and leaned towards the vintage feel, which we all know is a favorite of mine! Along with the beautiful dress, Mom chose a floral crown that was absolutely adorable for the beginning of the session.
When it came time for the cake smash, Mom brought out a delectable dessert for her little one to stuff her fingers into, and Molly had no problem digging her hands right into it. I was able to capture some great shots.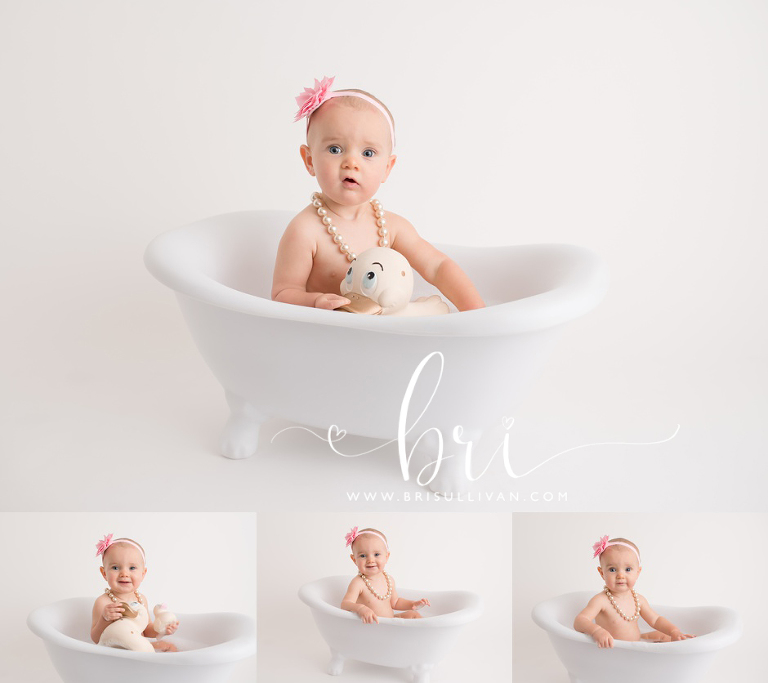 The session sped along very quickly. Molly was a delight and Mom was a pro, so we were able to get to the tub portion of the session swiftly. Molly's pearls and tutu were almost too cute for words. This little girl was very happy and laid-back. She smiled easily for me and loved playing with the rubber duckies in the tub.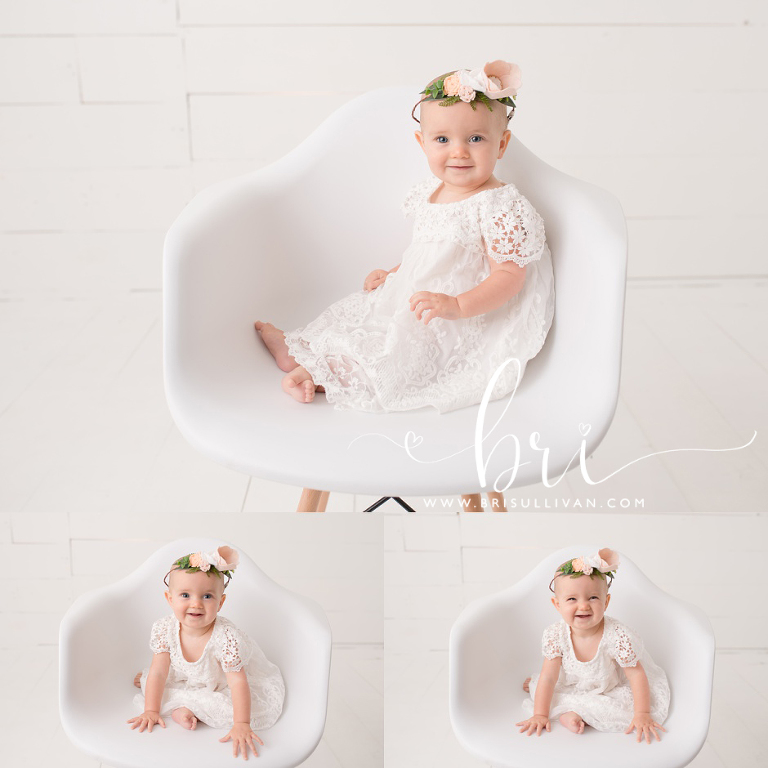 Those stunning blue eyes and huge grin were evident through the entire session. Molly truly lit up my cake smash photographer studio. Mom says there are two boys at home, and it was such a delight to have these two in my studio that I hope to see the rest of the family for portraits in the near future.
Bri Sullivan is a professional Houston cake smash photographer that specializes in maternity, newborn, baby and cake smash photography in Houston and surrounding areas including but not limited to Old Town Spring, Spring, Tomball, Cypress, Magnolia, Conroe, The Woodlands, Pearland, Sugarland, Montgomery County and Harris County.
ga('create', 'UA-51803845-1', 'auto'); ga('send', 'pageview');