The latest little cutie in my Conroe newborn photographer studio was named Eric. He was born on August 30, 2016, which made him 7 days new at the time of his session. Eric was 8 pounds 1 ounce at the time of his birth and measured 20 inches.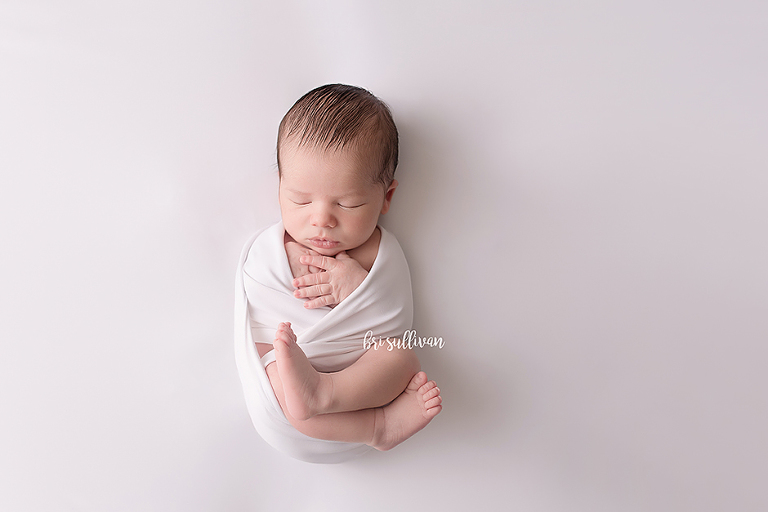 Mom came alone with her newest little guy since dad was back at work. She's definitely a pro at the whole mom thing. Eric has two older siblings. Vincent is 3 years old, and Sophia is 2 years old. I'm sorry I didn't get to meet them! I bet they are adorable. Mom says they're thrilled with their new brother, and they love to hold him.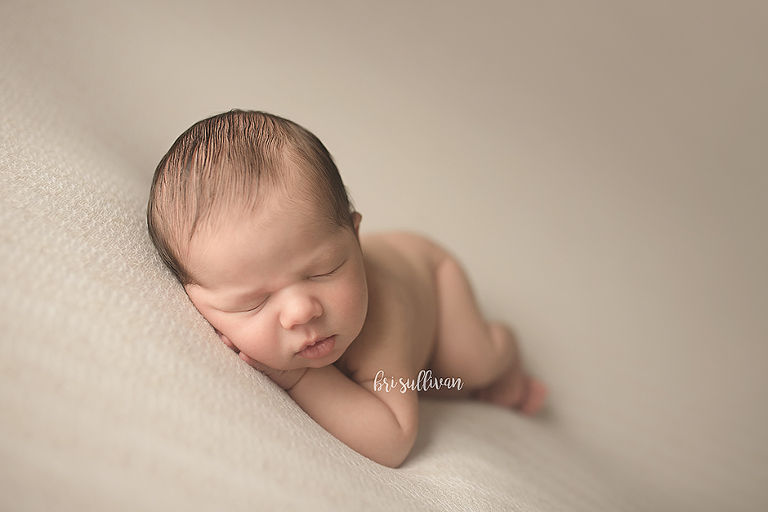 Matt and Kristin met during church while they were in high school, and they've been together since 2002. And, they chose a nautical theme for baby's nursery in a similar color scheme as his big brother's. It's navy and white with red accents. They were inspired by the theme in Pottery Barn Kids.My favorite part of the session was this little guy wrapped in white. It's quickly becoming a parent favorite in my infant photographer's studio. I kept the background simple and neutral, which is how I love to show off these little cuties. They don't need complicated backgrounds and colors to shine.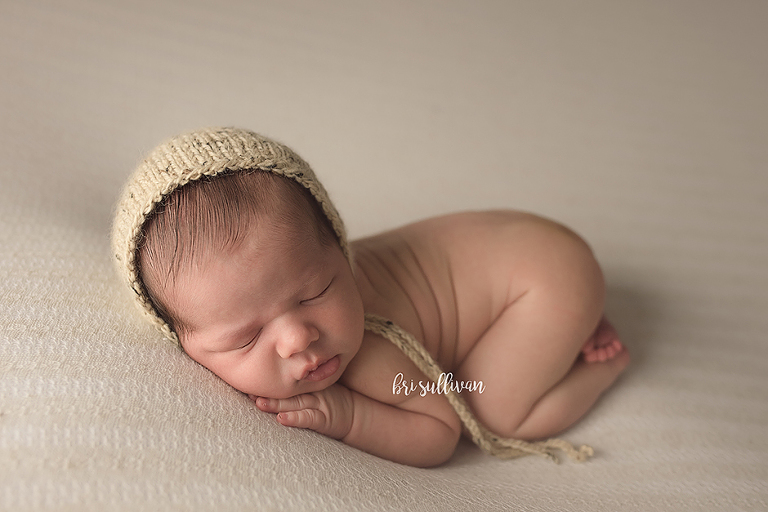 My other favorite of the session was Eric wearing the little bonnet from
Riley's Mom Makes Hats.
 He looked so cuddly and cute in the shot, and there's nothing like tiny baby rolls when they're little like this. It's almost too adorable for words. Overall, it was a fantastic session for this Conroe newborn photographer. Eric was terrific, and so was his mom. I'm actually hoping that I get to meet the entire family at some point. I'd love for them to come in for a family session very soon.
Bri Sullivan is a professional Conroe Newborn photographer. She specializes in maternity, newborn, cake smash family and baby photography in Conroe Texas and surrounding areas including but not limited to Old Town Spring, Spring, Tomball, Cypress, Conroe, Magnolia, Houston, The Woodlands, Pearland, Sugarland, Montgomery County and Harris County.
Follow us on:   Facebook, G+, VK, Stumble upon, Tumbler, Linkein, you pic
ga('create', 'UA-51803845-1', 'auto'); ga('send', 'pageview');