Neil and Radhika brought their new little one into my Cypress Texas baby photographer studio when he was just 13 days new. I'd met this couple prior to their little boy arriving when the couple came in for maternity shots. Radhika looked absolutely beautiful in her blue flowing gown.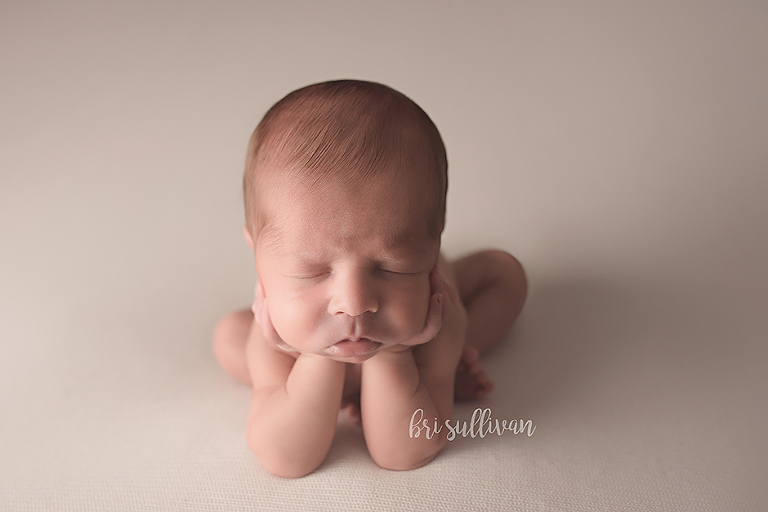 The couple met through mutual friends, and Radhika didn't realize she had fallen for him until she moved back to El Paso when she missed him terribly. The two are very sweet together, which I saw at their maternity session. I couldn't wait to see their little boy, Laksh, when they brought him into my Cypress Texas baby photographer studio.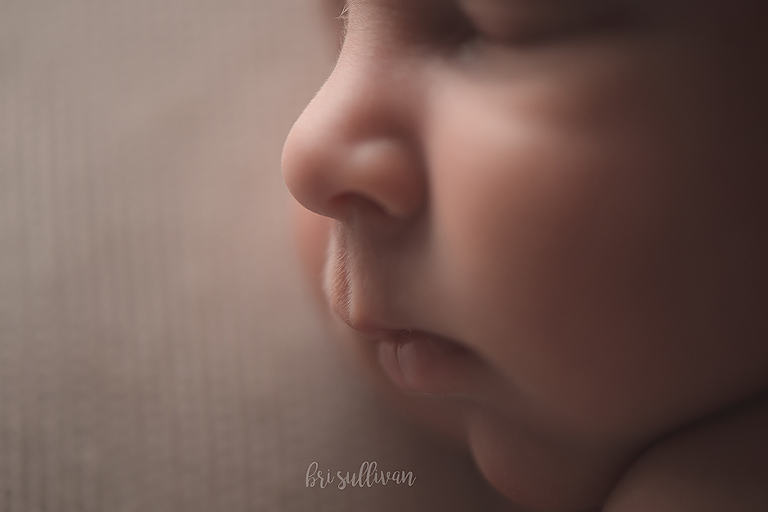 They wanted a unique name that was meaningful and would create a lasting impression on the person hearing it. The name Laksh, which is pronounced Luck-shh means destination or target. It truly is an interesting name.
For his nursery, they wanted neutral and grays because they weren't sure if they could trust their ultrasound results. They chose a cute airplane theme with a central vintage-colored plane.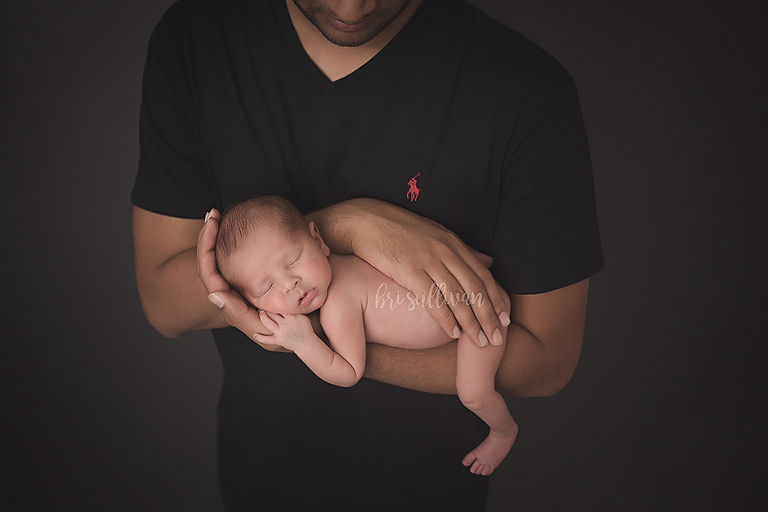 This little guy in his dad's arms during the session was everything. He weighed a little over 5 pounds at birth, so he's a tiny one. He looked adorable with dad. Tiny sons with their dads are enough to make my heart melt! Near the end of the session, Laksh started to wake and his mom sang to him. It was incredibly sweet, and you could see the love this couple had for their little one.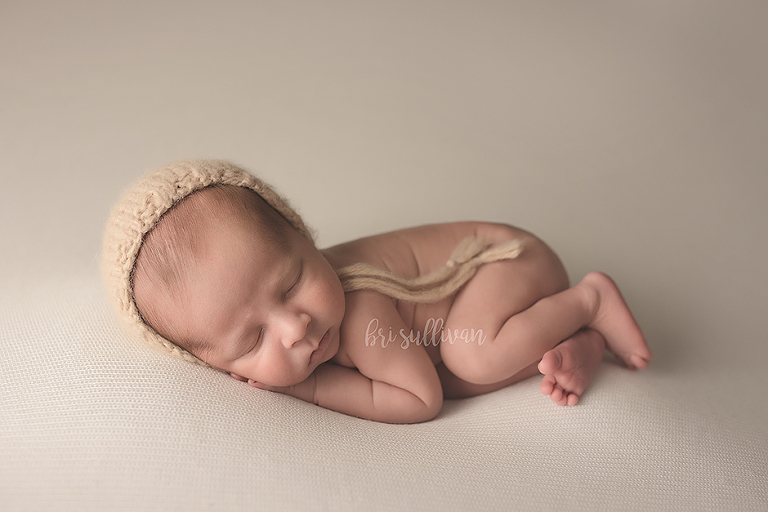 One of my favorite parts of the session was the tan hat from Sheep Can't Knit or Crochet. It's so soft. They have incredibly cute bonnets and sets that I've used in my studio before.
It was fantastic to see this couple again, and for them to bring their little cutie to my studio. They're going to love the photographs of their new son too.
Bri Sullivan is a professional Cypress Texas baby photographer. She specializes in maternity, newborn, cake smash and baby photography in Houston and surrounding areas including but not limited to Old Town Spring, Spring, Tomball, Cypress, Magnolia, Conroe, The Woodlands, Pearland, Sugarland, Montgomery County and Harris County.
follow us on:  Facebook, G+, VK, Stumble upon, Tumbler, Linkein, you pic