In my Houston Family Photographer studio, I was pleased to have Kensington and Lorelei. These two were such a joy. As a result, it was one of those times where I felt like I have the best job in the entire world. Mom brought these girls into the studio for sibling portraits.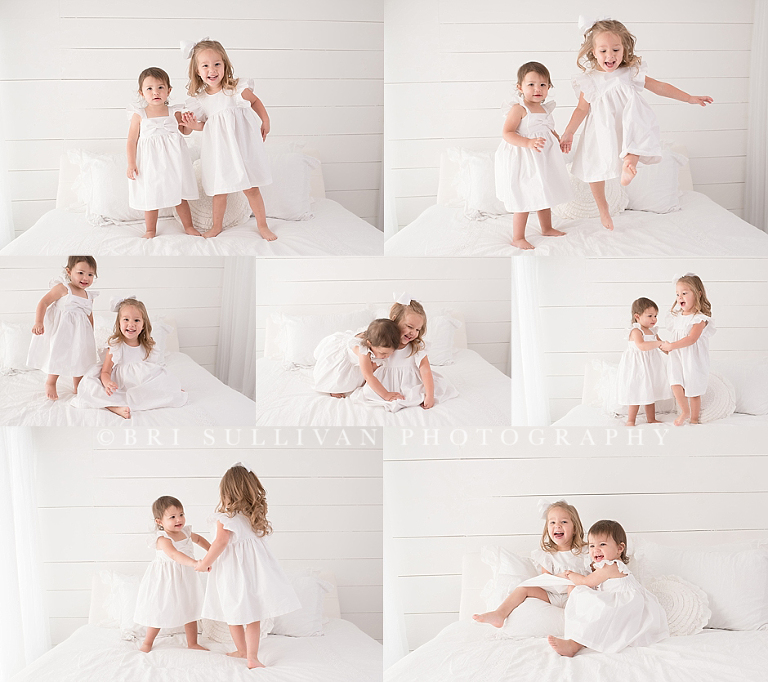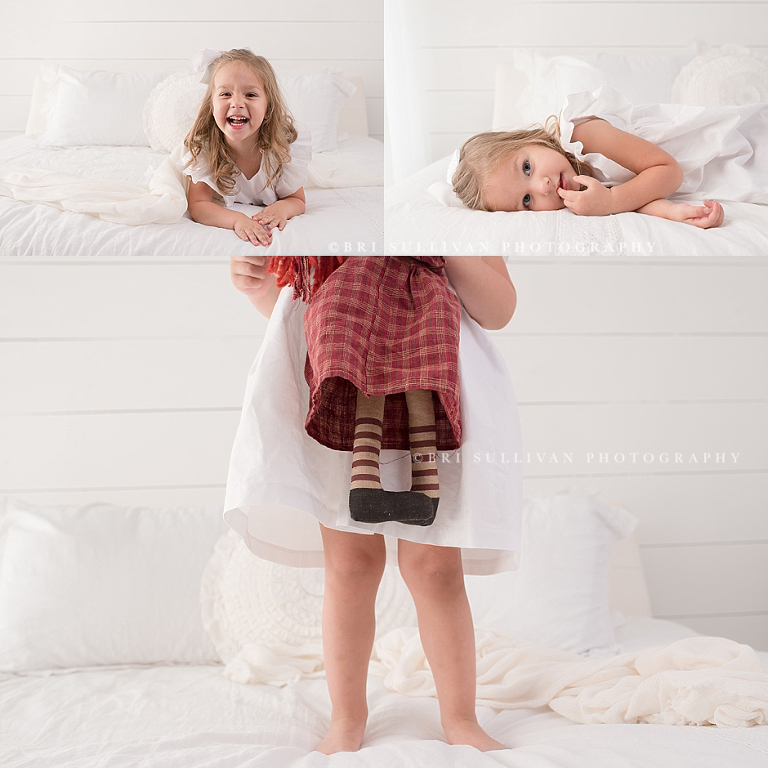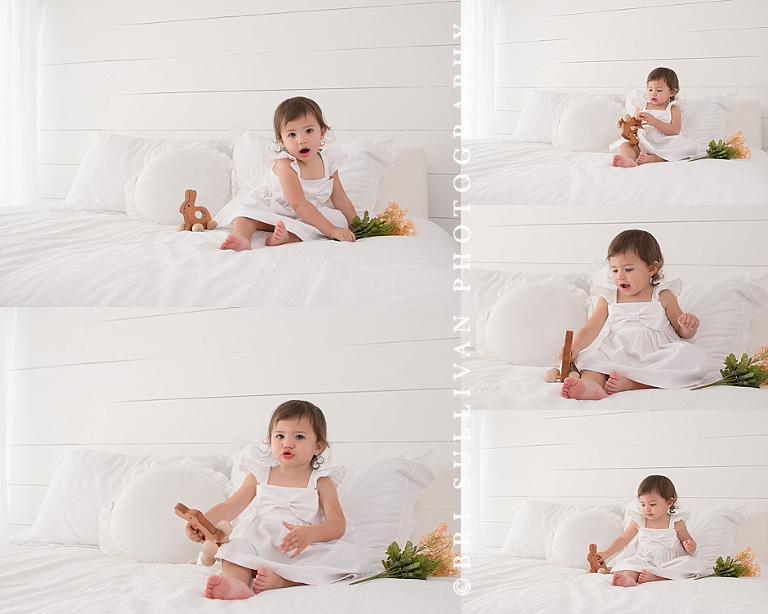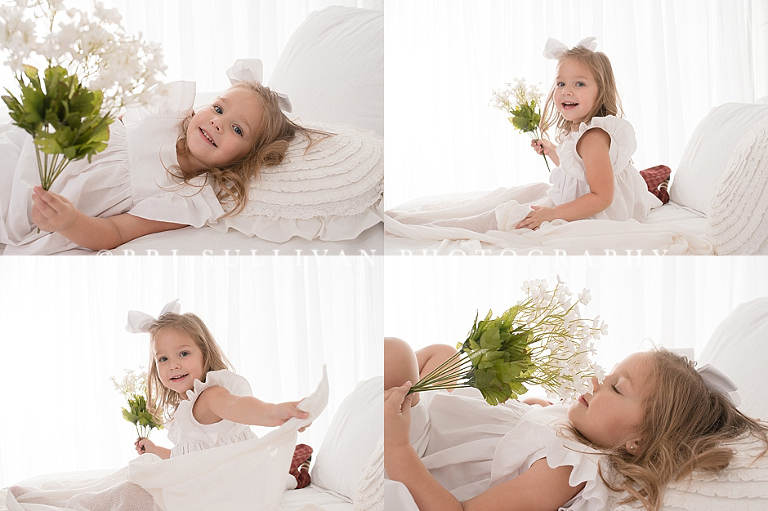 Brittany brought her little girls to the newborn photographer studio in the cutest cotton dresses. And, the dresses were simple, they were gorgeous and photographed so well. I couldn't have been happier with her choices. And,  knew as soon as I saw the girls that it would be perfect.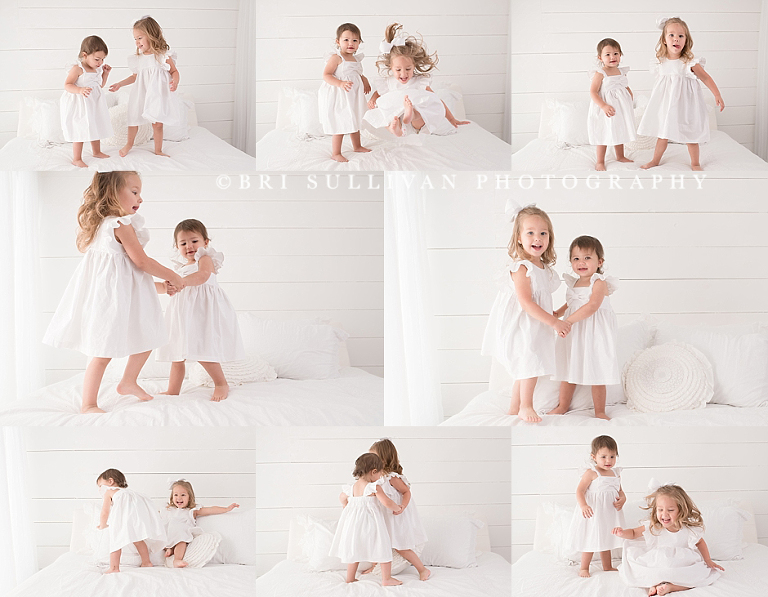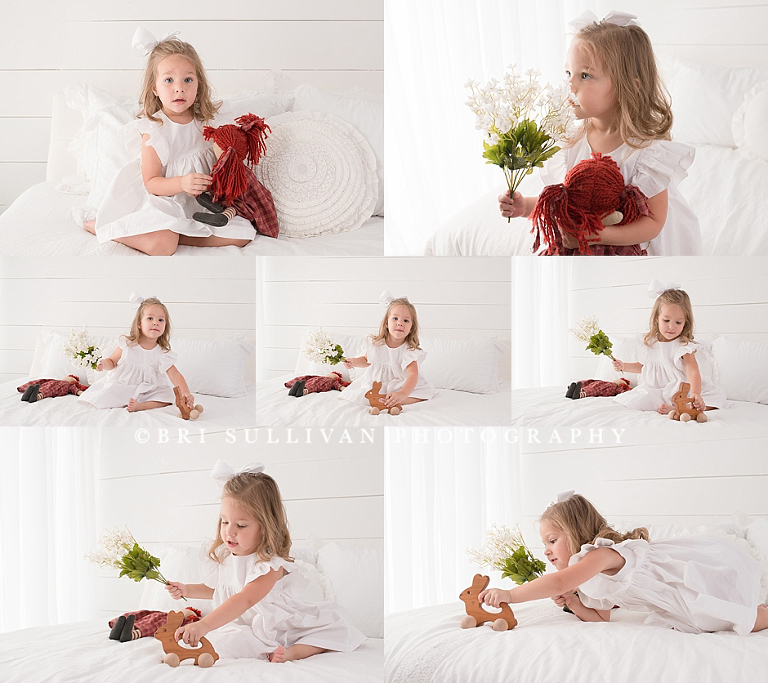 Mom was a bit concerned about their shyness around strangers. Because of this, she knew exactly how to encourage them to play together for the photos. She knows her little ones! From hugging each other to jumping on the bed, these two were lively and energetic.
Kenzi and Lorelei were incredibly sweet together. I was thrilled to be able to capture natural moments of play between the girls. As a result, each will be able to look back and remember the fun times she had with her sister.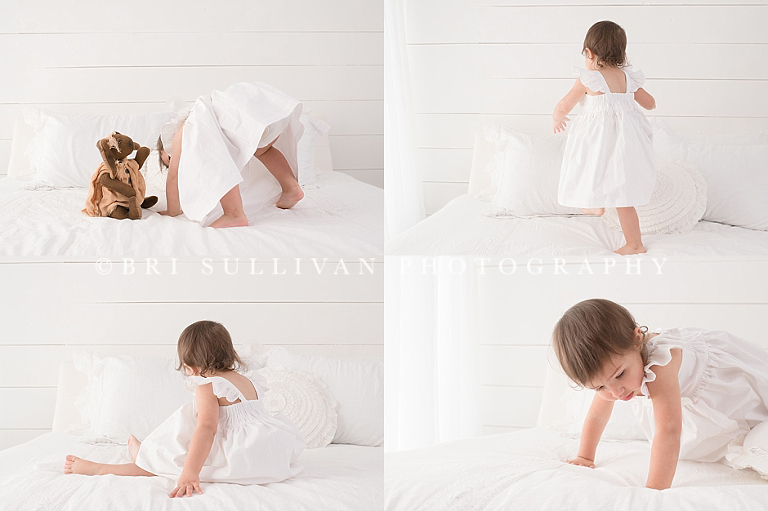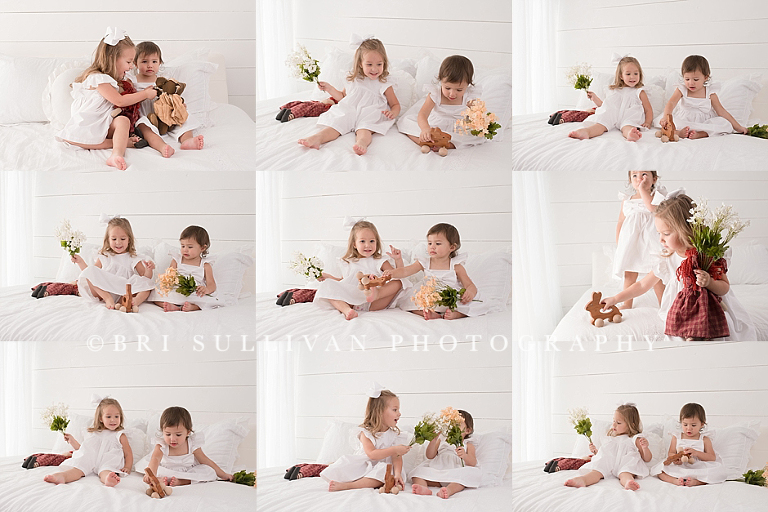 There were so many great images captured in the newborn photographer studio during this session that it was incredibly difficult to narrow down the choices for Mom. She was very sweet with her girls, and you could feel the huge amount of love they had. Most of all, I wanted the images to be absolutely perfect, and I believe that was achieved in the final result.
This was a fun session for all involved, including the photographer! It would be an absolute delight to have this family back in the studio for another session in the future. If you have any questions, please send us an email at cherrystreetphoto@gmail.com Click here to view my family session pricing
Bri Sullivan is a professional Houston Family Photographer. Bri specializes in newborn, baby, cake smash, maternity, and family photography in Houston and surrounding areas including but not limited to Spring, Old Town Spring, Tomball, Cypress, Magnolia, Conroe, The Woodlands, Pearland, Sugarland, Montgomery County and Harris County.
follow us on:   Facebook, G+, VK, Stumble upon, Tumbler, Linkein, you pic
ga('create', 'UA-51803845-1', 'auto'); ga('send', 'pageview');