Oliver was brought into my Houston newborn photographer studio when he was just 9 days new. It's the perfect age for newborn photographs since the babies are so posable and curly. He was born on July 31, 2016 and weighed 8.4 pounds.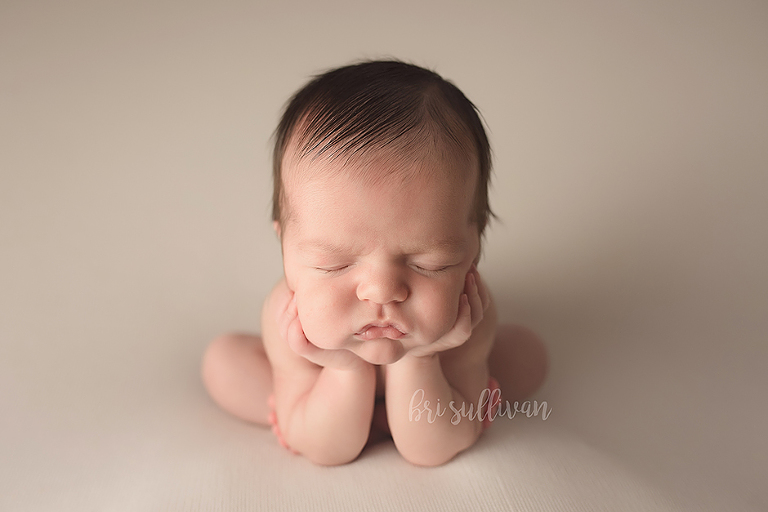 The parents chose his name because it's a family name. I always find it really special when parents choose to pass down names to future generations.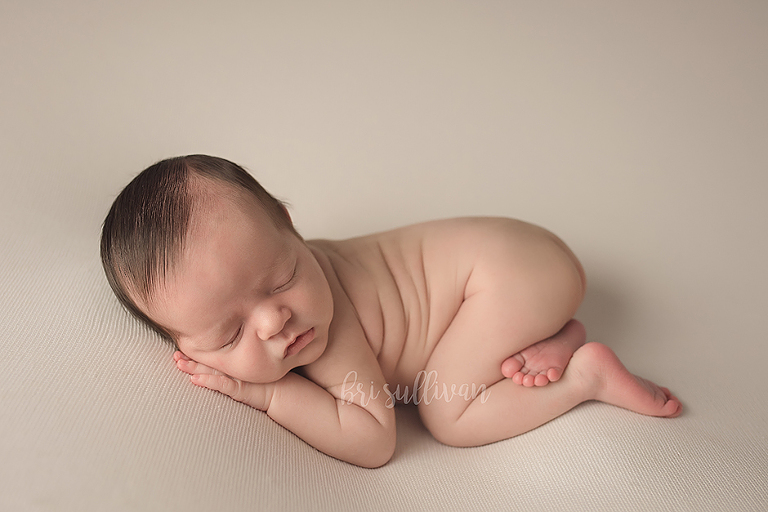 This little guy was such a cutie. His parents decorated his nursery with gray and white and accentuated it with moments of brass in a mid-century modern design. They asked for light neutrals, which is my favorite color for backgrounds. I believe a simple neutral really showcases the newborn.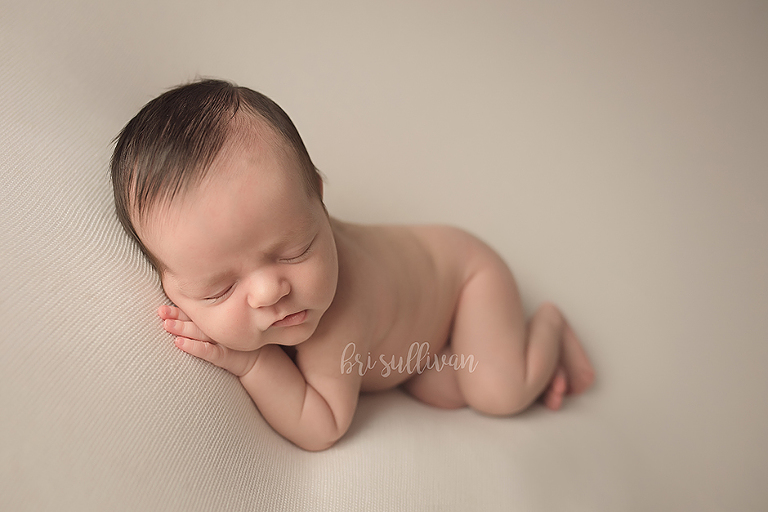 In this case, the newborn is little Oliver and the baby rolls on his back. I can't think of anything cuter than baby rolls. It's the only age where back rolls are adorable! I wouldn't be able to showcase babies when they're competing with a riotous amount of color.
Oliver has a four-legged, furry sister named Lou Lou. She's a 3-year-old Coton. Oliver's parents, Jay and Vanessa, say that Lou loves her new little brother, and she's extremely gentle around him.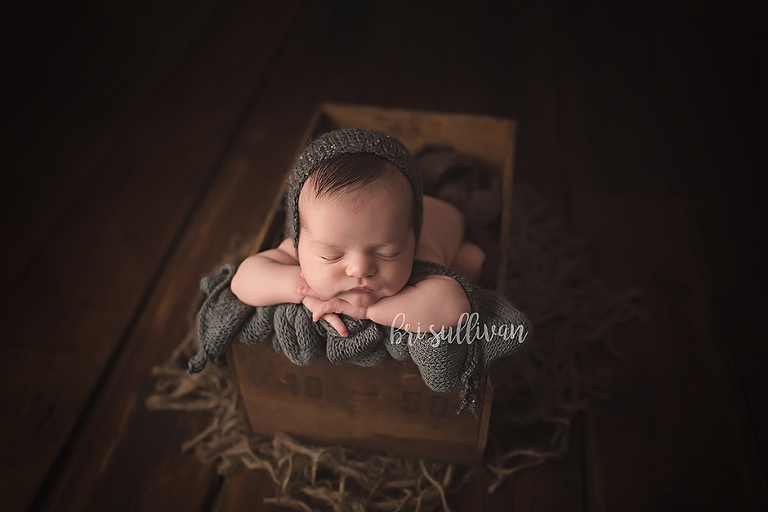 To fit in with the colors of the nursery, I did want to bring in some gray, so I chose a gray tweed bonnet with a gray texture for the baby in the prop shot. Oliver looks completely adorable in the hat surrounded by the dark wood.
I had a delightful session with little Oliver. He was a great baby and had the cutest baby rolls I've seen in a while. As a Houston newborn photographer, it's always an honor to capture these little ones in their first debut in front of a professional camera. Along with the family name, the photographs are something he can take with him into the future too.
Bri Sullivan is a premier Houston Newborn photographer that specializes in maternity, newborn, cake smash, baby and family photography in Houston and surrounding areas including but not limited to Old Town Spring, Spring, Tomball, Cypress, Magnolia, Conroe, The Woodlands, Pearland, Sugarland, Montgomery County and Harris County.
ga('create', 'UA-51803845-1', 'auto'); ga('send', 'pageview');